URC Newsletter
When you come in to the Ultra Running Company, you'll find we have a lot to say. We love to talk about the latest shoes and gear, find out what you're up to, and riff on the things that excite us most at the moment. You'll find we're pretty opinionated, but always open to alternative points of view and new information. We have a pretty good time, and its better when you're here.
Over the years, we've had a lot of our friends tell us they'd love to know what's going on even when they aren't able to come in. Whether you're busy in Charlotte or live hundreds of miles away, we know everyone has a lot going on...so from time to time we publish a newsletter in the hopes of sharing some of what we're up to with those who can't swing by on a regular basis.
We're always looking for cool content. If you have a story, ideas or questions you think could be included in our newsletter, please send them to us at [email protected] and reference "newsletter" in your subject line. We'll be sure to respond and/or include your input just as quickly as possible!
These are just our thoughts. We generally include some pertinent information on our current interests, a rant from our owner Nathan, previews of new shoes and/or gear, and even what books/podcasts we may be digesting at the time. We'll continue to get them out regularly, but to date its been a bit more hit-and-miss than we'd like. You can always check here for the latest edition, or sign up here to get an email and be the first to know when we publish.
2019
January/February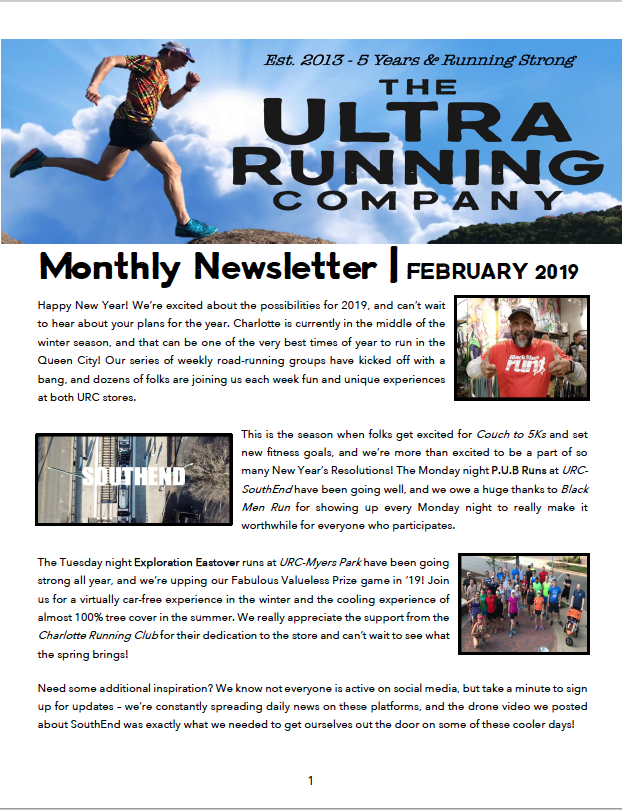 2018
August/September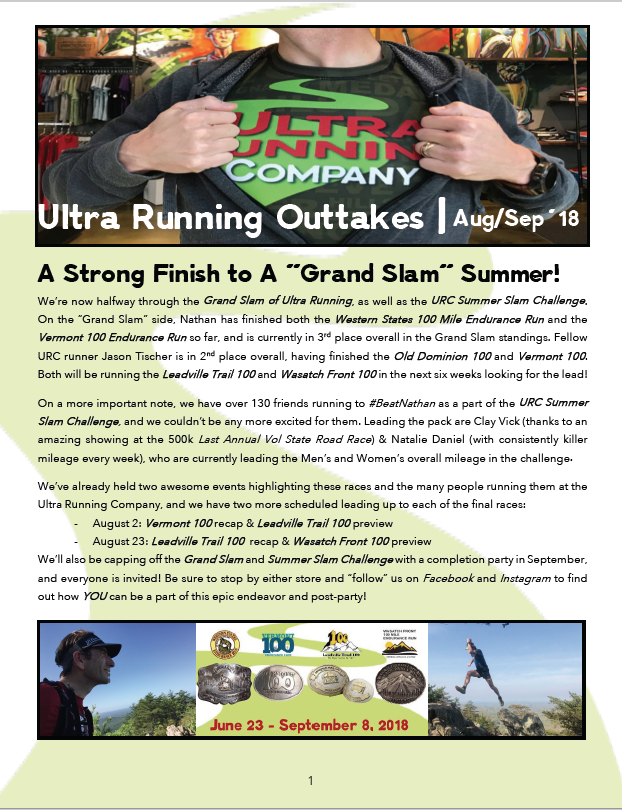 June